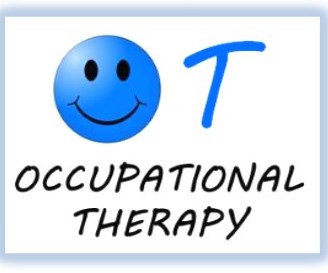 Does your child face difficulties with daily activities at home, school, socially, or with their self-care? If so, an occupational therapist might be able to help your child.
An occupational therapist, with the support of the family, can help improve your child's play habits, learning skills, and recommend tools to aid participation in meaningful activities. Occupational therapy will help your child develop the skills for activities of daily living if they experience difficulties in the areas outlined below.
Gross motor skills
Gross motor skills help us move, coordinate and balance different body parts. They involve larger muscles that help us control our body. A child, being behind in movement, may have difficulty with the following:
Head control, rolling, sitting, crawling, walking etc…
Seating and positioning
Coordination of movement (running, jumping, stair climbing)
Coordinating both sides of the body
Understanding the concept of right and left
Motor planning
Crossing-midline
Muscle weakness
Poor ball skills
Poor balance
Avoids tasks and games that require gross motor skills
Fine motor skills 
Fine motor skills are small movements made with fingers, toes, lips, tongue, and wrists, like the following:
Interacting with objects/toys/puzzle
Finger isolation
Pre-printing skills (coloring, painting, chalk)
Printing skills (pencil grasp, letter formation, legibility)
Feeding/Oral Motor
Oral motor or oral sensory skills control muscle movements of the face and oral area, such as the lips, tongue, jaw, and soft palate. If oral motor and sensory skills are delayed, it can affect the following:
Oral motor functioning (sucking, chewing, biting)
Excessive drooling
Chewing in the front of the mouth, rather than on the molars
Difficulty using a cup at an age-appropriate time
Difficulty with drinking from a straw at an age-appropriate time
Being excessively picky, preferring certain types or textures of food/Addressing food aversions and restrictive eaters
Sensory processing difficulties 
Sensory processing is making sense of information that we receive through our senses, like sound and smell. Being oversensitive to the environment is one of the symptoms:
Over/under sensitivity to sound or touch or to certain sensations (e.g., high pain tolerance, not noticing cuts/bruises)
Hyper activity
Easily distracted by visual or auditory stimuli
Emotionally reactive
Difficulty coping with change
Inability to calm self when upset
Visual Processing
Visual processing allows our brain to interpret visual information. This process is responsible for the development of the following skills:
Recognizing letters
Copying shapes or letters
Copying from the board or another paper
Social skills 
Social skills are skills help us have relationships, and understand people around us. The following skills help us bond with others:
Interacting socially and engaging with family and peers
Difficulty adapting to new environments
Delayed language skills
Overly focused on one subject (e.g., space, universe, dinosaurs, trains)
Can't cope in the school environment
Sharing, turn taking, communication skills, social stories, empathy
Does not join in with peers/siblings when playing
Self-regulation/emotional regulation 
Understanding and recognizing our internal feelings and knowing how to express how we are feeling, what we need, and how to calm or excite yourself when feeling dis-regulated (For example: sad, bored, tired, happy, calm, ready to learn, frustrated, worried, excited, loss of control, mad, angry scared)
Zones of Regulation
Learning difficulties
Learning challenges, sometimes called learning disabilities, are another type of developmental delay. If your child is challenged by one of the following, you may want to consult an occupational therapist:
Unable to concentrate and focus at school
Easily distracted
Difficulty following instructions and completing work
Tires easily with school work
Poor impulse control
Hyperactivity or low energy
Not keeping up with workload at school
Difficulty learning new material
Makes letter or number reversals after age seven
It is important to remember that children are different and develop different skills at different pace. However, early intervention is the best key to help your child develop any of the skill areas above. Call an occupational therapist to help you and your child to reach the necessary milestones!
Occupational therapist helps when:
Unable to concentrate and focus at school
Easily distracted
Difficulty following instructions and completing work
Tires easily with school work
Poor impulse control
Hyperactivity or low energy
Not keeping up with workload at school
Difficulty learning new material
Makes letter or number reversals after age seven